Irma Visits the Keys
We're back in the Keys. We've actually been back for a week now but I was too busy with everything here to even think about the blog until now. We left the island for 12 days, first heading to Tampa where the storm followed us then to Virginia to stay with family for a while. When it comes to storm losses we were lucky, very lucky. We lost a little while others lost absolutely everything.
I remember a couple of weeks ago when J as looking at the weather map and said "hey, what do you think about this hurricane forming out there?" I said it was too early worry about. At that time we were concerned about a trip to St. Croix, treating it like any far-off storm, something to keep an eye on. We did move our trip, it just wasn't worth the risk and we dove here over Labor Day weekend instead. When our friends asked us why we weren't on vacation and we told them because of Irma, everyone's response was "what's Irma?" I wish we didn't all know the answer to that question so well right now. How I wish a few people missing a vacation was the only loss Irma brought. By the middle of the following week it was clear the Keys and all of Florida were her next victim.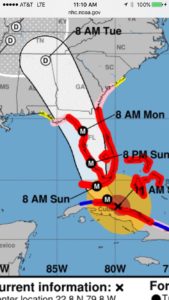 On our last night in town we grabbed a final oceanfront beer at the only place that was open and stopped to see sunset at our favorite spot. The island felt tense & peaceful all at once. Everything was boarded up and the streets were empty.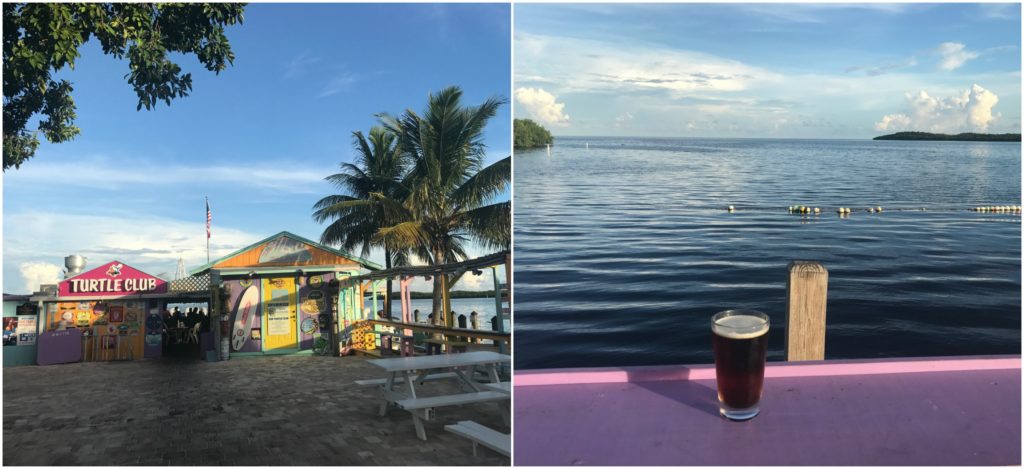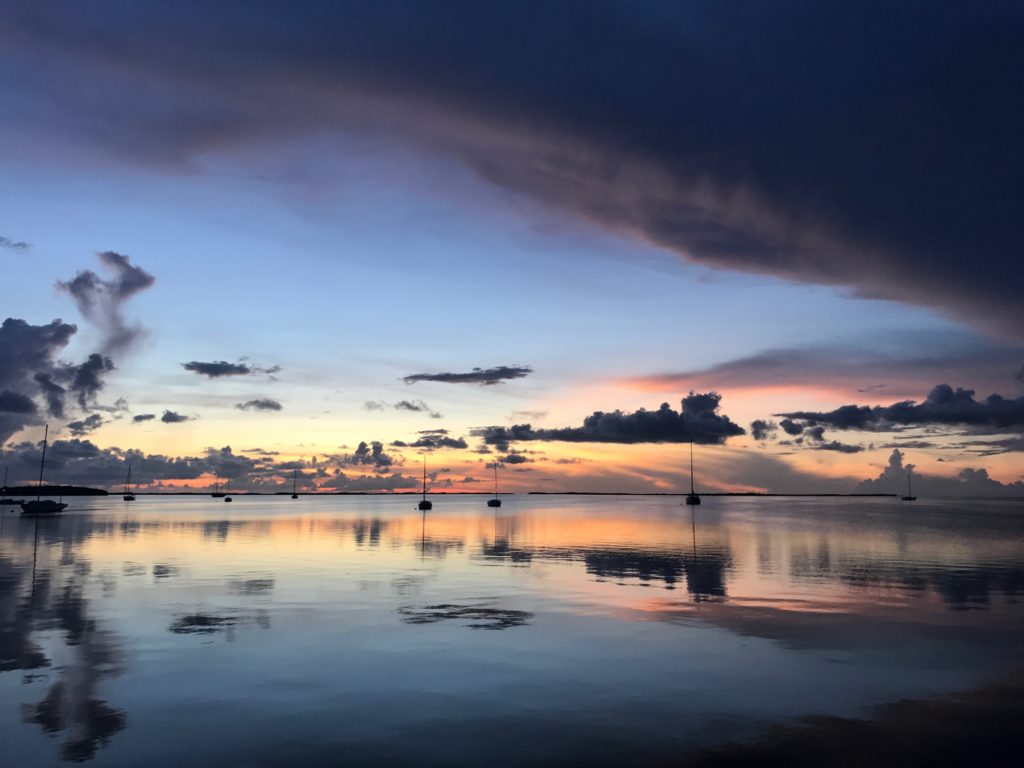 Key Largo fared a lot better than the middle to lower keys who took a direct hit. Friends who have been down there on cleanup and donation missions said it's devastated & unrecognizable. Marathon is about 50 miles south of us, that's it, just 50 miles made the difference between total devastation and a huge mess.
We were lucky at our house. The water reached over 6ft deep in our yard. We lost the car that we left behind and our downstairs was a disgusting, mucky mess. There are also some huge trees down in the yard and tons of debris to be cleaned up. Like I said, we were lucky. We have friends here who lost everything while other people on their street remained relatively unscathed. Another friend who lives in a 5th wheel just steps from the bay came home to find her place totally fine. How is that possible? There was no rhyme or reason to her destruction.
One thing is clear – people in the Keys are a tough bunch and they will rebuild. It's a very small community down here and everyone is working together to restore our beautiful Keys.
Irma left a path of destruction in her wake like I've never seen in my lifetime. My thoughts go out to everyone impacted in Barbuda, St.Maarten, the BVI, the USVI and anywhere I forgot to mention. We have friends in a few of those places and follow blogs out of the BVI. I'm just sick for them and can't imagine what they're going through. They lost everything. Their homes, their community, everything in their world changed in a single night. Windtraveler & Where the Coconuts Grow have been amazing on and off the island during this disaster. Those on island are helping everyone anyway they can and those off island are busy getting the word out about the shocking level of devastation so they can get the help and supplies everyone so desperately needs.
The 2017 hurricane season is shaping up to be one for the record books. First Harvey then Irma and now Maria just tore through the few places Irma spared. I don't think there's ever been a hurricane season this strong and destructive. It's time for everyone to get serious about why and start making some big changes or I'm afraid these will become the norm of every hurricane season to come.
Until next time … 
Stay warm!