Getting off the rock!
We're getting off this rock in a few days and heading to another rock. We've been planning to take a trip for a while now but the 2017 hurricane season had other plans for us. We already have the flight credit and the time off of work which we either use or lose so we're using them. We could stay here for a staycation but honestly I could use a break from the mess Irma left and from our current mosquito population which has reached epic levels.
So where are we going? Here's a hint: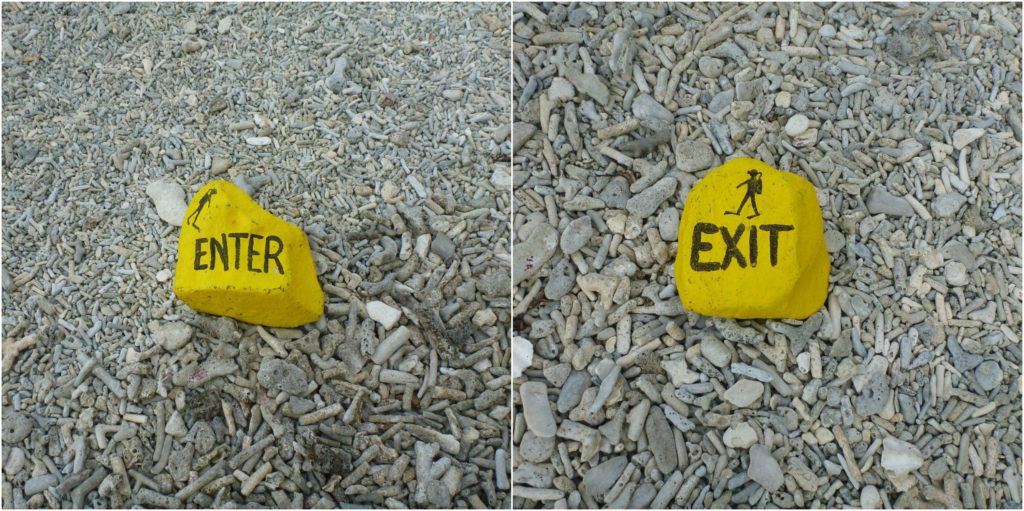 If you guessed Bonaire – you're right! These famous yellow rocks mark the best place to enter and exit each dive site.
Why Bonaire?
Bonaire rarely gets hurricanes! Selling point #1 right now. It also happens to be a world-class shore diving destination. The island is surrounded by a fringing reef providing almost endless sites to visit. Shore diving also means we can spend our days on our schedule and dive as much as we want whenever we want. There's no boat to catch and no structure to the day which sounds really amazing to me after the last month.
We went to Bonaire back in 2012 just after we got our open water certification in Roatan. We dove on our own all week (as you do in Bonaire). Our first dive there was our 8th. As new divers our primary focus was on diving, monitoring air, learning when to turn a dive, etc. We didn't have enough experience to know an amazing sighting from an everyday one. One evening we watched at least 5 large green morays free swimming, ribboning all around us. I remember thinking "they must do this every evening." In fact they don't, I've never seen anything close to that again. I'm looking forward to going back as a much more experienced diver with just over 230 dives under my belt.
Until next time…
Stay Warm Friends!