Florida Keys – Best Vegetarian Food
Looking for vegetarian options in the Upper Keys can be a pretty disappointing experience. Whether you live here, are visiting or have people coming to town who are veg, we can help you find the best veg options in the Upper Keys! Our guide to the best vegetarian food will get you on your way with inside knowledge and tips only locals know.
I'm terrible about taking food pictures. By the time I think of it I'm usually half way through the meal and any presentation is lost but I managed to snap a few along the way. If I missed one of your favorites, let me know and I'll get it on the list!
Here are our best picks for vegetarian options in the Upper Keys with something for everyone in your group! Enjoy!
In no particular order….
Cafe Largo/Di Giorgio's – A nice little Italian place with inside seating only. They'll modify any dish for you except when they're completely slammed but there are plenty of choices on the regular menu. Start your night off right with sunset drinks at the

Bayside Gril

l – they have drink specials till 7 and a band outside by the bar. We've been to a lot of sunset spots down here and Bayside is our favorite! The cover pic for this post was taken there.
Bad Boy Burrito – Another great find! If you're heading south, consider stopping by for lunch. We're obsessed with the build your own burrito & their tacos. What's not to love! Outside seating only, closed on Sundays (as of now but double check).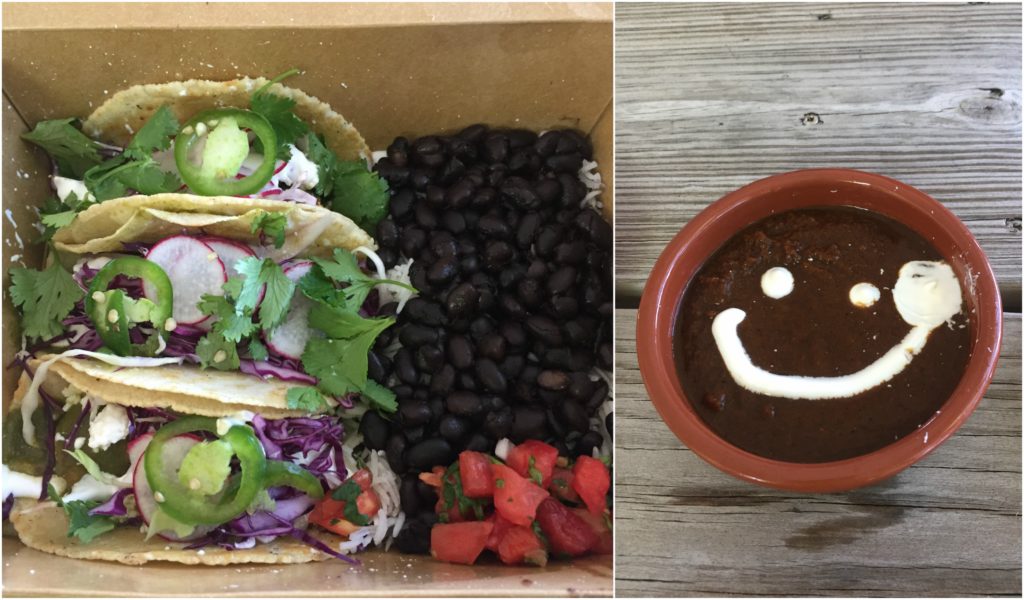 Sharkey's Pub – Where the locals hangout. A great little dive bar on the canal near Ocean Divers. They have a few veg salads which we haven't tried yet and a veggie taco which is solidly okay and a little on the soggy side. There's live music many nights and TVs to catch the game in a lively atmosphere. Great draft beer selection, inside & outside seating.
Num-Thai & Sushi Bar – I know mixed Asian cuisines in one place is usually a red flag but this place is pretty good. Don't be turned off by the exterior, inside is a cozy place with a friendly atmosphere. Two of our favorites not on the menu are the drunken noodles and the veggie tom yum. The sushi is good too. Go before 7:30 for dinner deals. It gets crowded and the tables are very close together (inches apart). There are booths and more private tables along the perimeter if you don't mind waiting. Inside seating only.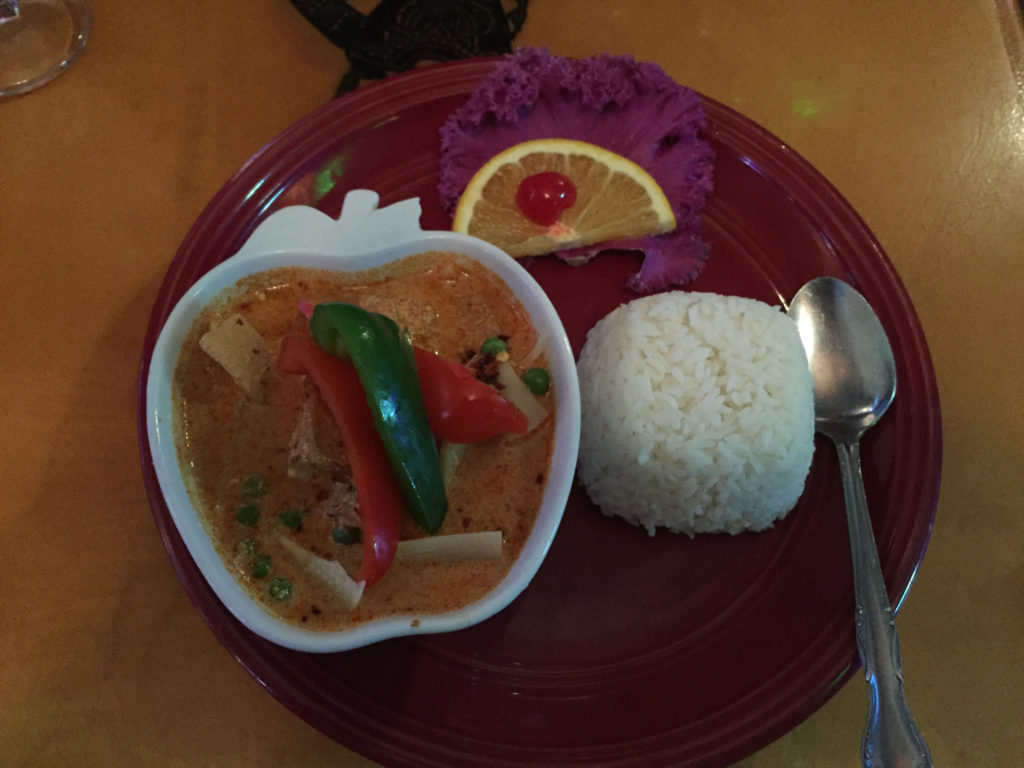 Ballyhoo's – This place has a separate veg menu & great prices! There are stir fries, sandwiches, salads, etc. It's basically meat/seafood free versions of their regular menu (priced down to reflect that) with a few other things added in. The pimento cheese grilled cheese with tomato soup is pretty freaking good as is the mac n' cheese side. The black bean tacos are another favorite. We've never been disappointed here. Outdoor seating available.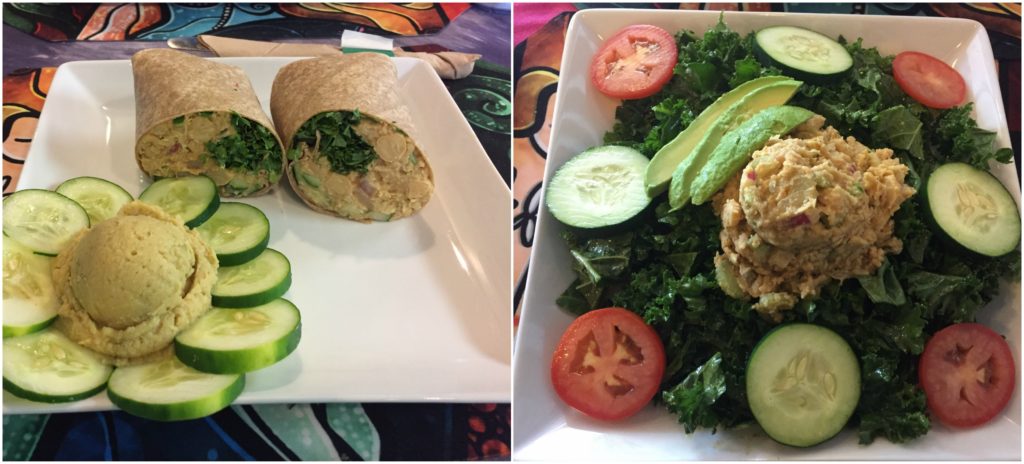 oo-tray – Tapas food with an outdoor area where they often have bands. Great draft beer selection too. This place is kind of on the expensive side but a good option if you're down in Islamorada.
Skipper's Dockside –  This place is a tourist trap and has a cheesy feel but they do have salads, flatbread pizzas and a veggie burger. The veggie burger is $14 so that gives you an idea of how touristy it is & they pour their beers into smaller cups and charge the same price. You've been warned! The fries are damn good. It's on the canal system with a huge bar and outdoor dining area under a giant palapa. They've had live music every time we're been there and once we saw a manatee swimming by in the canal. This is a great place to come if you want to be outside but the weather is iffy or if the bayside is too windy.
Eco-Eats

– A great place to grab lunch. It's very small, just two tables so plan to take your food to go. They have a tofu pita with spicy peanut sauce (one of my favs) and you can sub avocado or tofu for meat on any sandwich they make. The chipotle chicken wrap sub tofu extra spicy is really good too! They also make great homemade hummus. There's park with picnic tables just a couple blocks from there which is a great place to enjoy your lunch & take a walk.
Keys Bite – A great place with something for everyone in your group!  You can't go wrong here. Mexican seems to be the specialty and it's much better than Senor Frijoles. Generous portions – consider splitting something if you're not starving especially if you're in a hotel and can't take leftovers. Very reasonable prices too. Outside seating available.
Until next time …
Stay warm friends!
Save
Save
Save
Save
Save
Save
Save
Save
Save
Save
Save
Save
Save
Save
Save
Save
Save
Save
Save
Save
Save
Save
Save
Save
Save
Save
Save
Save
Save