The Dogs of Mahahual
I'd like to introduce you to the sweet dogs of Mahahual! Some are strays who've carved out a section of beach to call home and some live at the various shops. They were all adorable & helped us get our dog fix – we miss our four legged kids when we travel!
Read more for adorable dog pics!
Dogs of Mahahual – Part 1: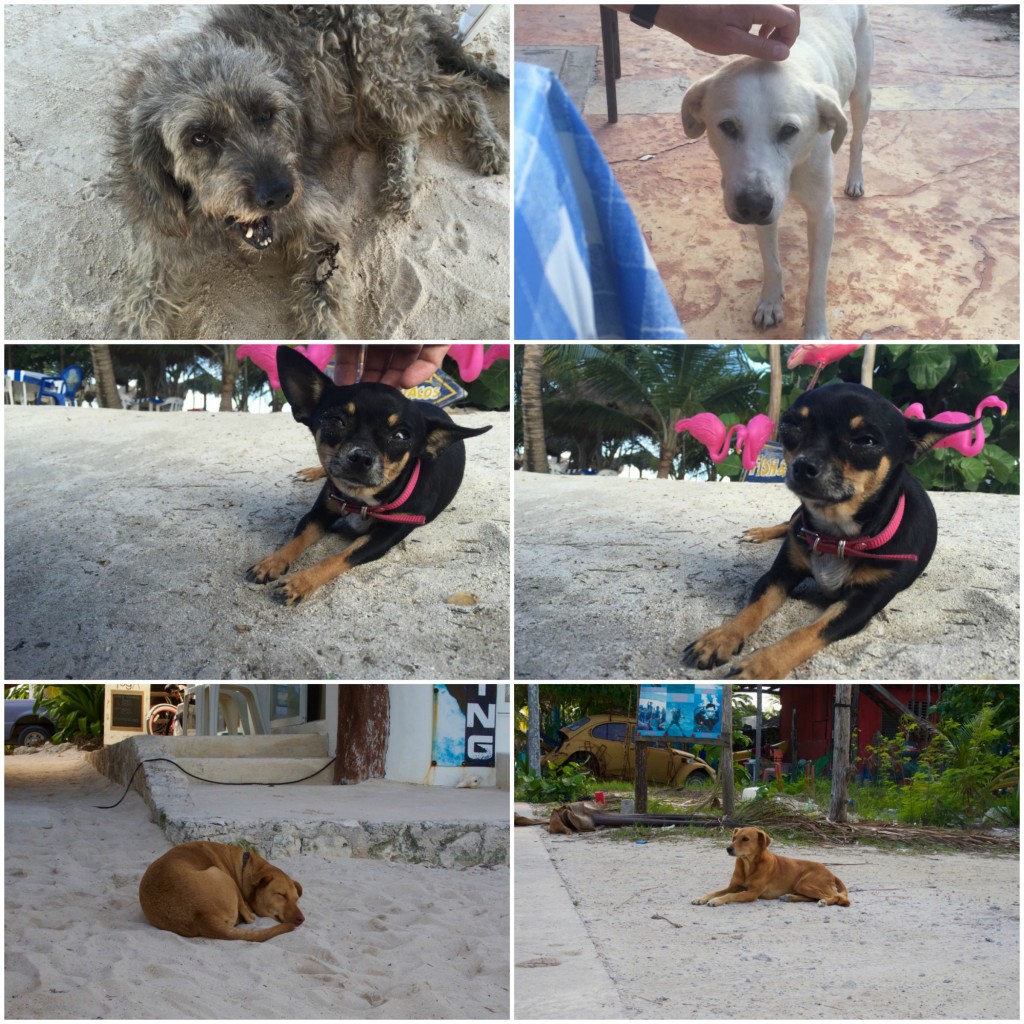 Top Left – a friend at breakfast on our first day. I tried to feed him a homemade tortilla but he wasn't interested. He did enjoy a few pets & our company – we enjoyed his company too!
Top Right – this guy might steal quesadillas off unsuspecting tourist's plates. He had his routine down on cruise ship days!
Middle – such a precious little one & those eyebrows!
Bottom – this one didn't get too close but sweet nonetheless!
Dogs of Mahahual – Part 2: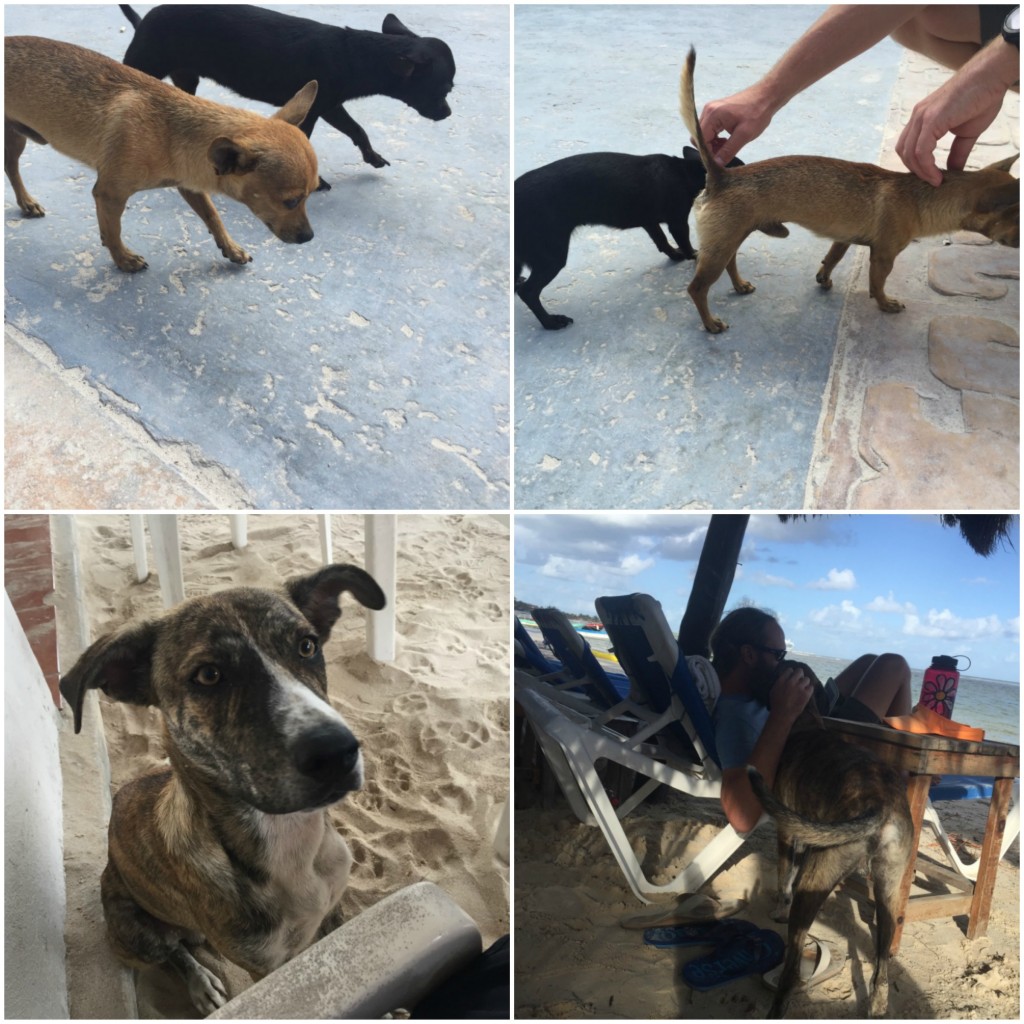 Top – these two lived at a shop just south of the apartment and could be found napping in the sun and guarding their turf – very cute! The black one was definitely more skittish but warmed up to us after a few days. If another dog gave them a hard time, a slightly larger dog would come out to back them up!
Bottom – meet Tigre! A stray guy who was clearly well-loved by the locals. I might have fed him a few chips and he was always good for an afternoon visit on the beach & of course doggy kisses. If we move to Mahahual and he's still around I might just have to adopt him!
We've been to a lot of places and have never been greeted by such a friendly group of local dogs.
Want to help them out while you're there? Stop by the Tropicante and donate to their collection jar which pays for the spaying and neutering of stray dogs, a much needed service! Thanks to the Tropicante & local vet for making this possible!
Until we meet again…
Warm thoughts to all!