Happy New Year 2019 & 4th Blog Birthday!
Happy New Year from the fabulous Florida Keys! Somehow we're celebrating our 4th New Year's here. After our trial winter we planned to be here a year but as the old saying goes "life's what happens while you're making other plans." That said, this year will likely be the year we make our next move. We've finally found our "spot" and I'm looking forward to starting our life there.
We've had a fantastic year down here filled with paddling, diving, photography, and conservation work. Our dive logs show almost 100 dives in 2018, a number that would have taken us around 5 years to reach before we moved here. I always want to get the most out of where I live and the nature surrounding it and when we finally leave the Keys I know that I've done that here.
I'm excited to see what 2019 brings for us and all of you!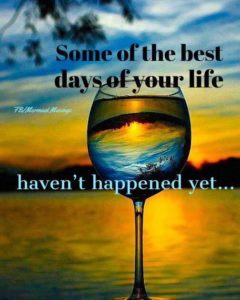 Stay warm!