Happy Earth Day 2017!
What did you all get into for Earth Day? Here in the Florida Keys we continued our fight against marine debris with two dive shops coming together to clean up the mangroves surrounding John Pennekamp State Park.
Thanks to Rainbow Reef & Pennekamp's dive shop for putting this together!
Cleaning the mangroves was plan B, we were scheduled to clean the reefs, but mother nature had other plans for us. The wind has been blowing steady for about 10 days now keeping dive boats in the marina. So we went into the shelter of the mangroves and you know what? I think we should add mangrove cleanups to the regular rotation because there's a ton of trash out there. The picture below was after our first site where we spent less than 45 minutes! To give you an idea of how long trash stays in the ocean, check out the old Busch can in the bottom trash can. Cans like that didn't exist when I started drinking beer and that was over 20 years ago.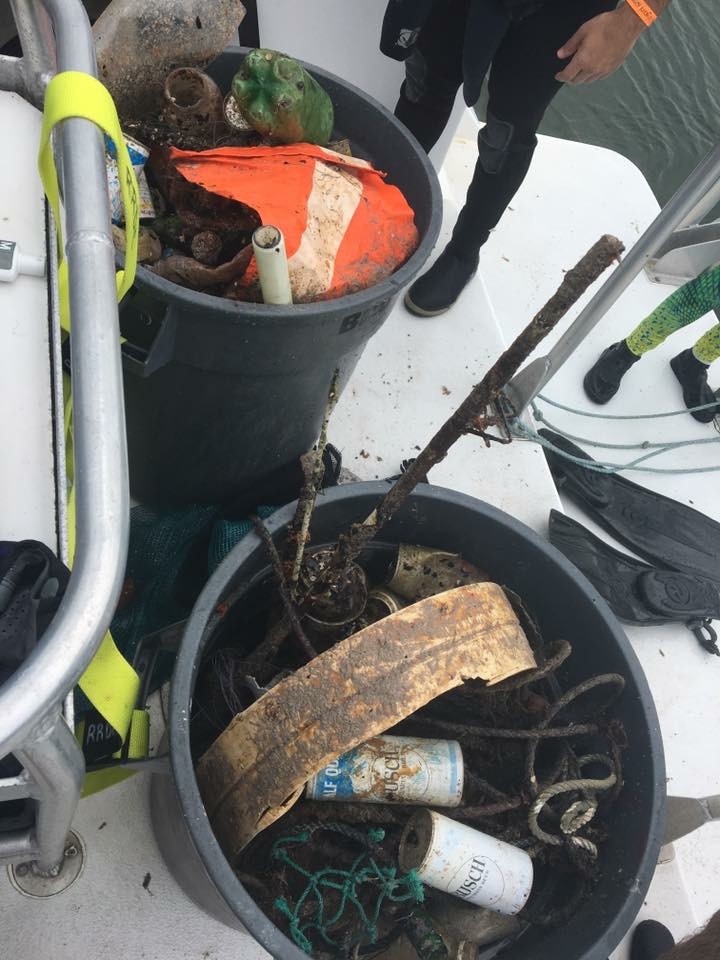 How much we found:
We removed a whopping 150lbs of trash from the mangroves in about an hour – awesome job everyone!
What we found:
Beer cans and bottles –  a lot of them were very old.
Rope. Tons of it actually. It seems people tie their boats up to the mangroves and just cut it when they're ready to leave. I don't get how people can be enjoying nature and ruining it all at once. You'd think spending the day out in the gorgeous mangroves would inspire people to take their rope and other trash with them.
Soda/water bottles
A broken fishing pole – we actually found both halves!
A dive flag
Pennekamp kayak maps, these are all over the mangroves
Fishing line
We also saw a ton of cool life yesterday. The mangroves are the nursery for the reefs so it's important to keep them healthy for the continued health of the reef.  We saw lots of crabs (even two mating), snook, parrot fish, a small octopus, huge lobsters, gorgeous sponges on the mangrove roots and lots of other fish species.
Thanks to Sharkey's & Florida Keys Brewing Company for a great after party! The brewery sold their awesome beers for $5 and donated all of the proceeds! There was also a raffle with great prizes (we won a 2-tank dive trip!) and a silent auction – all raising money for great causes.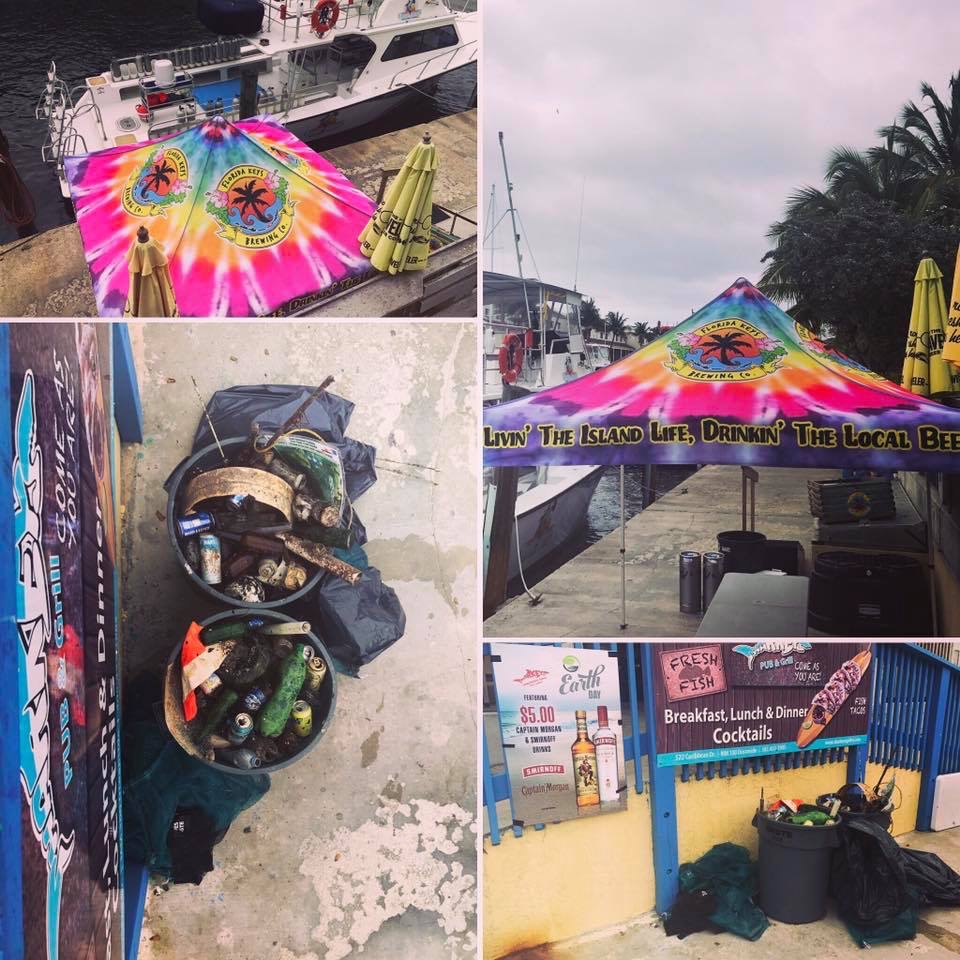 Keep up the good work everyone! Every little bit makes a difference!
Until next time … 
Stay warm friends!