Feeling hot, hot, hot!
Summer in the Keys is freaking hot, especially August. I don't mind it though, I love the hot steamy weather.
That said, the heat and humidity are pretty ridiculous. The WTForecast app seems to agree. It's been treating me to some great weather updates lately. If you haven't downloaded it yet you should. I have no affiliation with it – I just enjoy a weather forecast with a side of rude commentary & light profanity.
Here are a few gems from the last few days.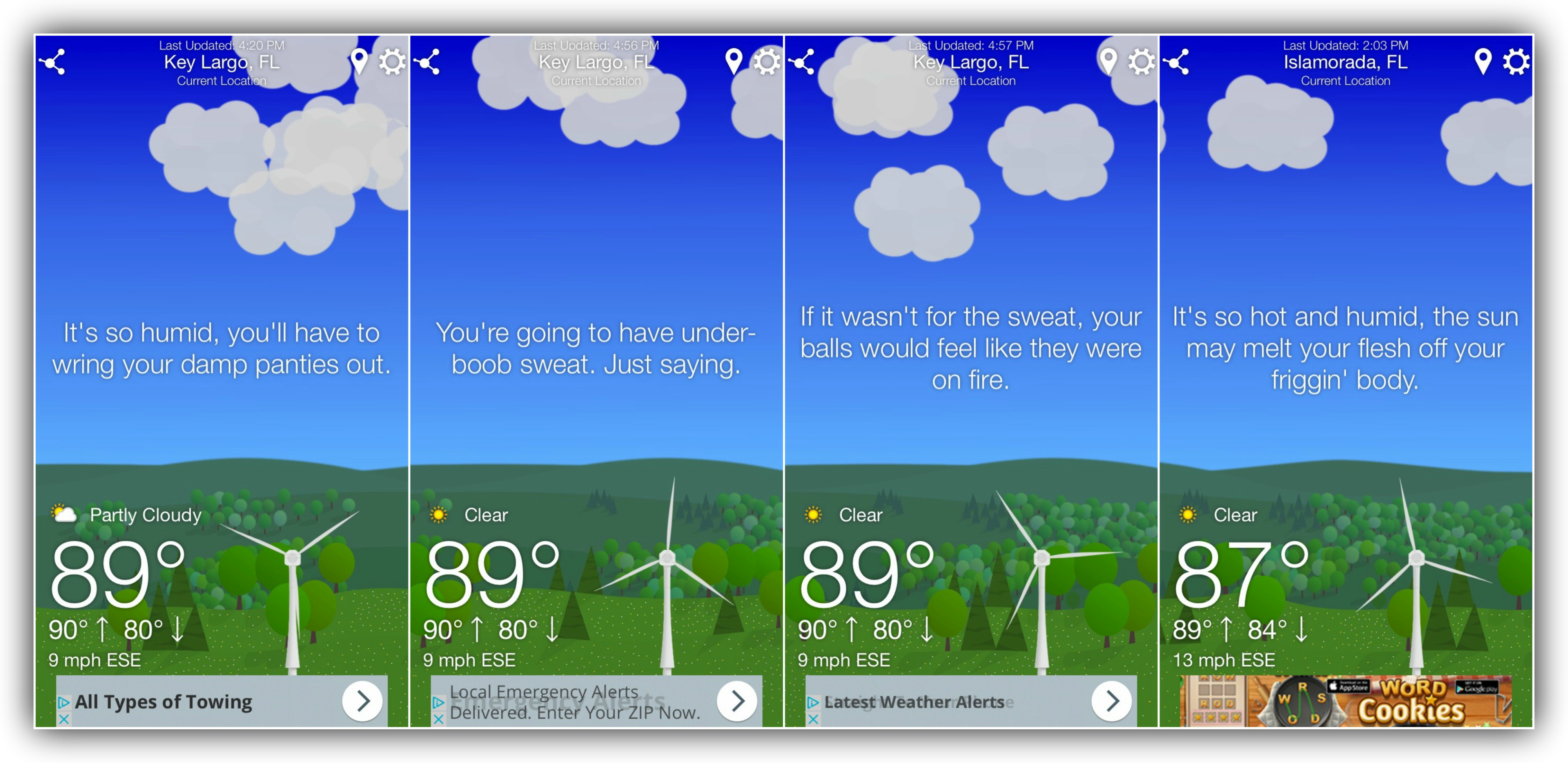 That right there is a pretty accurate forecast. Summer in the Keys means being covered in varying levels of sweat all the time. Forget about doing your hair or wearing makeup, that's a losing battle. There's a lot I love about summer in the Keys anyway, check out the full list here:  Summertime in the Keys
Hope you're having a great summer!
Until next time … 
Enjoy the heat!