A Perfect Weekend in Carrboro North Carolina
Sometimes it's nice to get away even if it's just for a couple of days. There's something restorative about a change of scenery & about not having anything to do. There are no chores, yard work or dogs to take care of (love my dogs!) – just downtime. We recently returned from 2 nights in Carrboro and both came home feeling reset & ready to face what the week had in store for us.
To me, the perfect weekend getaway is somewhere not too far from home,  a 4 hour drive max. I like a place with state parks close by, great food, a band we love playing & quirky businesses to explore. Bonus points for being walk-able, you know we hate to drive!
Carrboro has it all!
Amazing food! We definitely don't watch our diet when we travel (where's the fun in that?) and we try to seek out something unique that we can't get at home. Once we move to the Keys that will be everything but for this trip it was Greek food. We had two terrific dinners, Friday night at Kipos and Saturday night at Talula's. You can't go wrong with either place. Kipos has a more festive atmosphere with traditional live music & dancing. Talula's is quieter & the booths by the window would make for great people watching. You should probably make a reservation for Talula's, it's much smaller than Kipos. The fresh homemade bread is to die for too! We ordered the cold mezze sampler which is plenty of food for two. Everything was delicious & beautifully presented.
For breakfast, our favorite spot is Carrboro Coffee – awesome homemade biscuit sandwiches, the perfect fuel for a day of exploring. We pretty much never eat lunch on the weekends so no tips there! Enjoy!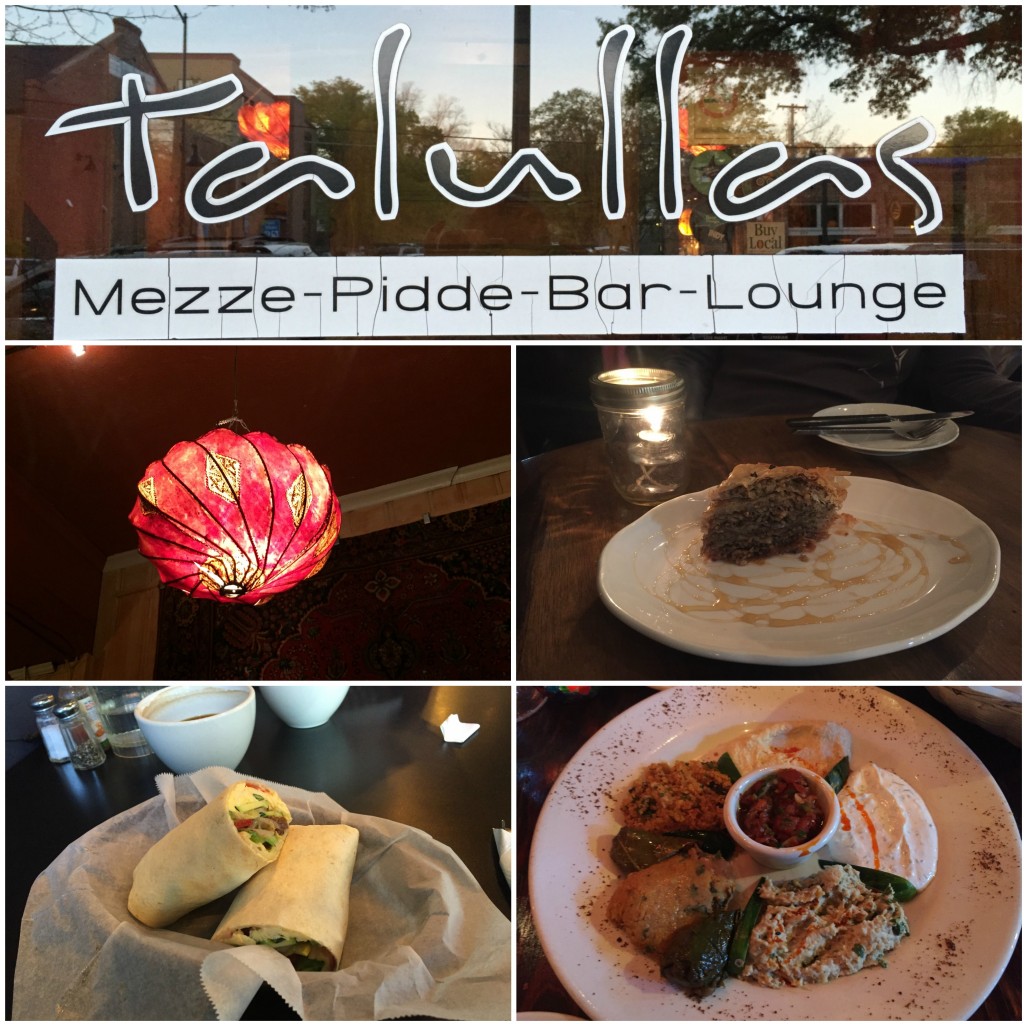 My own bed! I love my spouse and my dogs but at home none of us has much room to move around. We all pack into a queen size bed like tetris pieces. The hotel was out of rooms with king size beds so we got a room with two queens – oh glorious space! I slept right in the middle and sprawled out however I liked.
Access to Nature. Nothing resets us like spending time in nature & Eno River State Park delivers. This park is just a short drive from town and has a variety of trails to choose from. We especially like the trail that follows the river.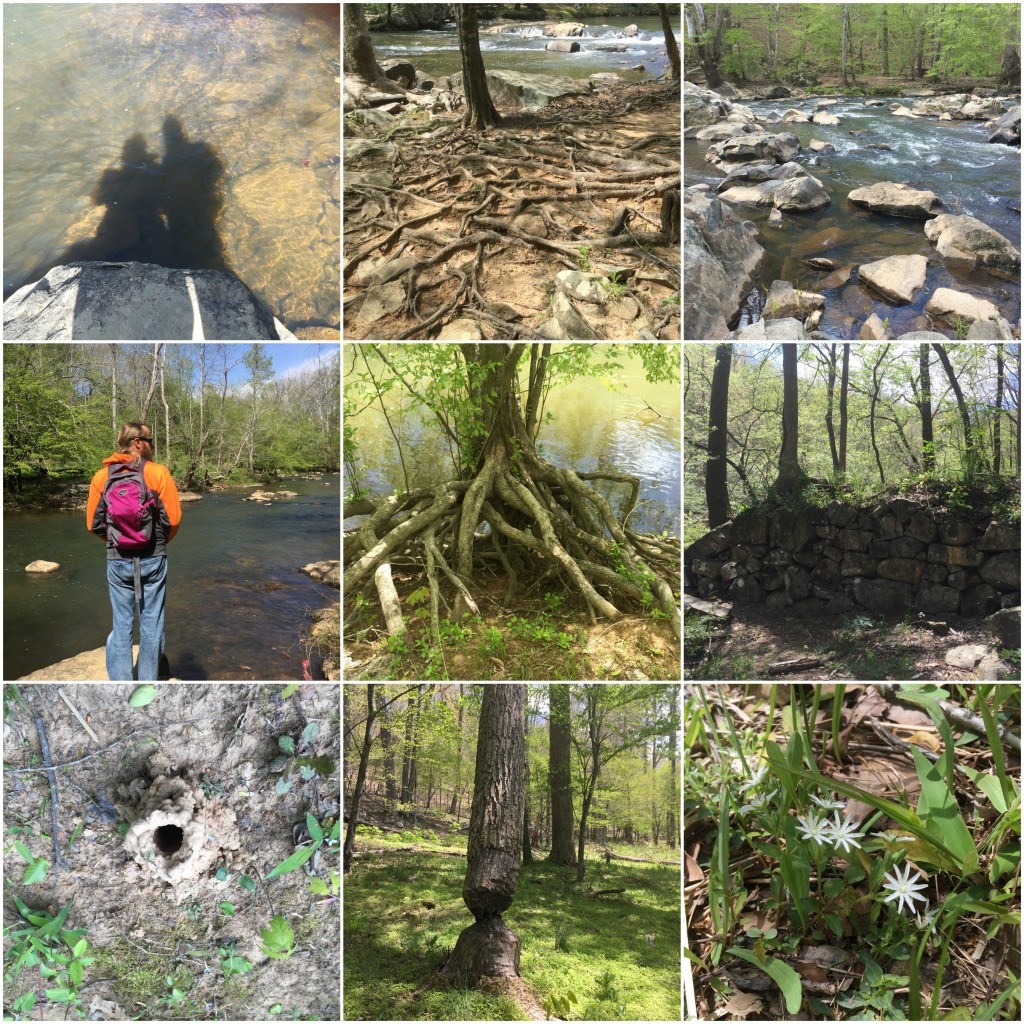 Being from New England, I miss the sound of rushing water so walking along the river is a great way to get my fix. It's also a great place to find snakes eating fish apparently. We've been to this park twice and both times have seen a water moccasin eating a fish. What a great find!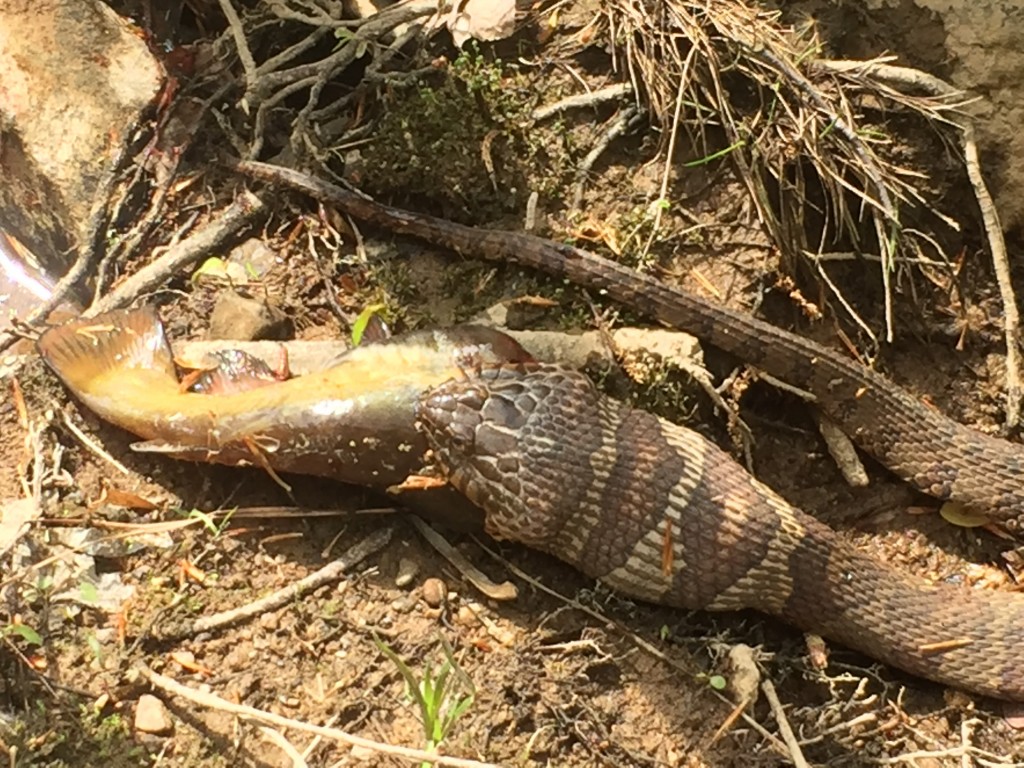 Walk-able – other than going hiking we walked to everything.
Quirky Businesses to Explore – we love the Baxter! Nothing pairs with your favorite old school video games like a great draft beer selection. All games are $.25 too – a great way to kill some time!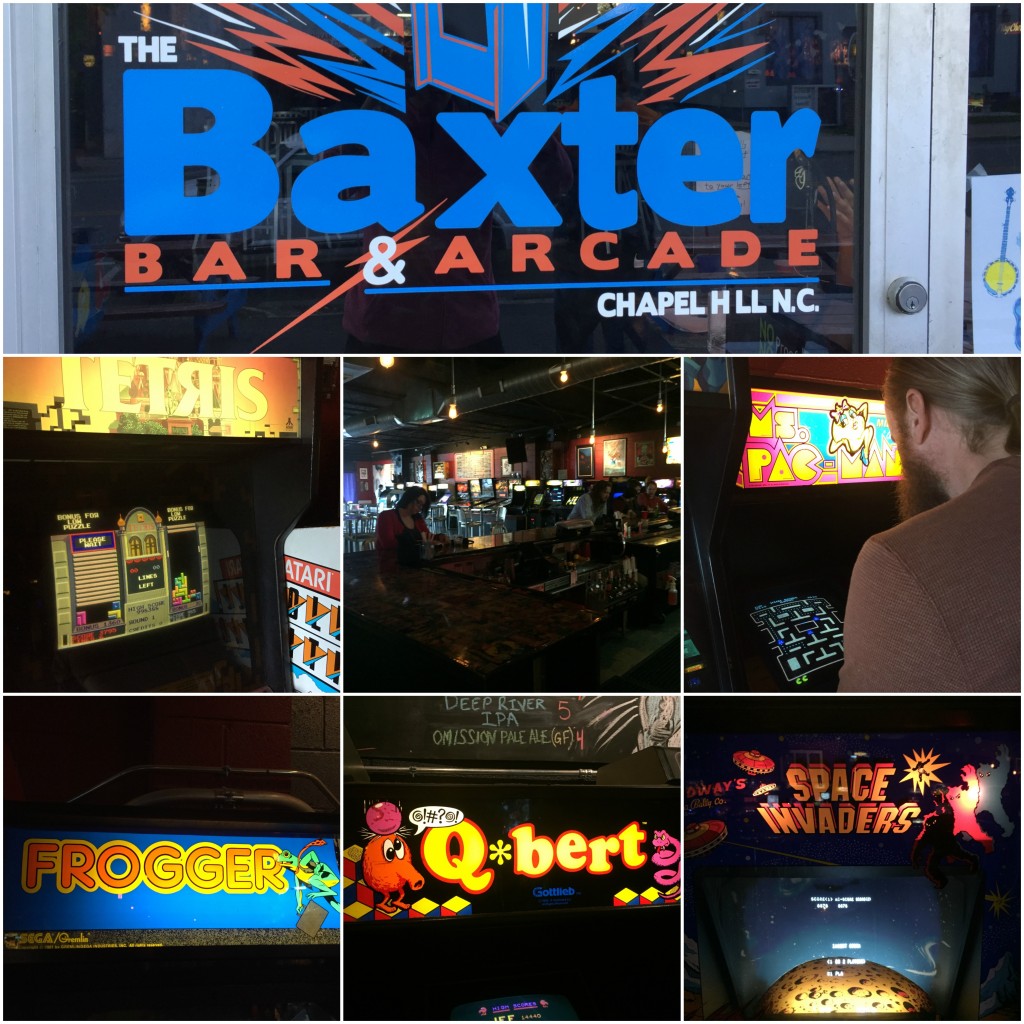 A band we love – both times we've been to Carrboro it was planned around a band, this time it was TMBG. The Cat's Cradle is a great little concert venue. It's small & also a total dive (in a good way).  Check out their calendar for a show to plan your weekend escape around!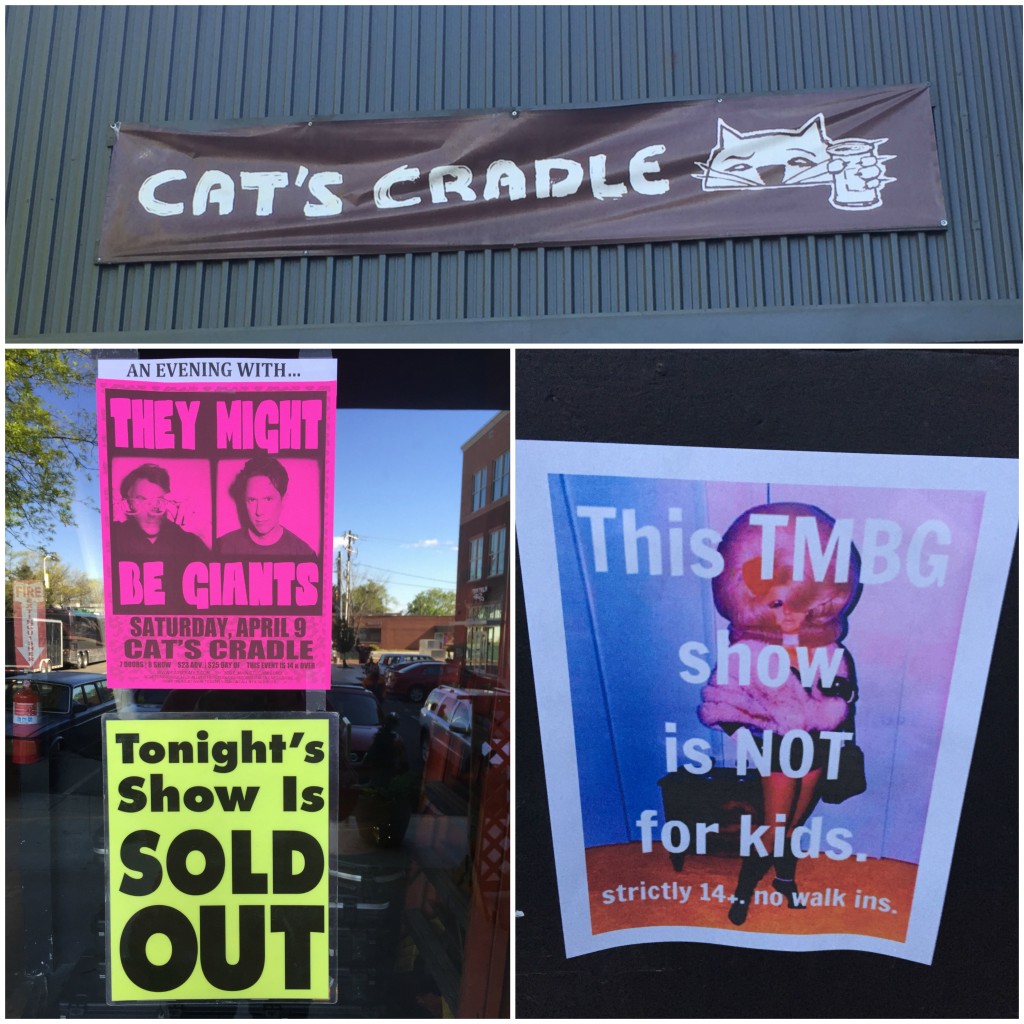 This recent bathroom repair highlights the dive atmosphere: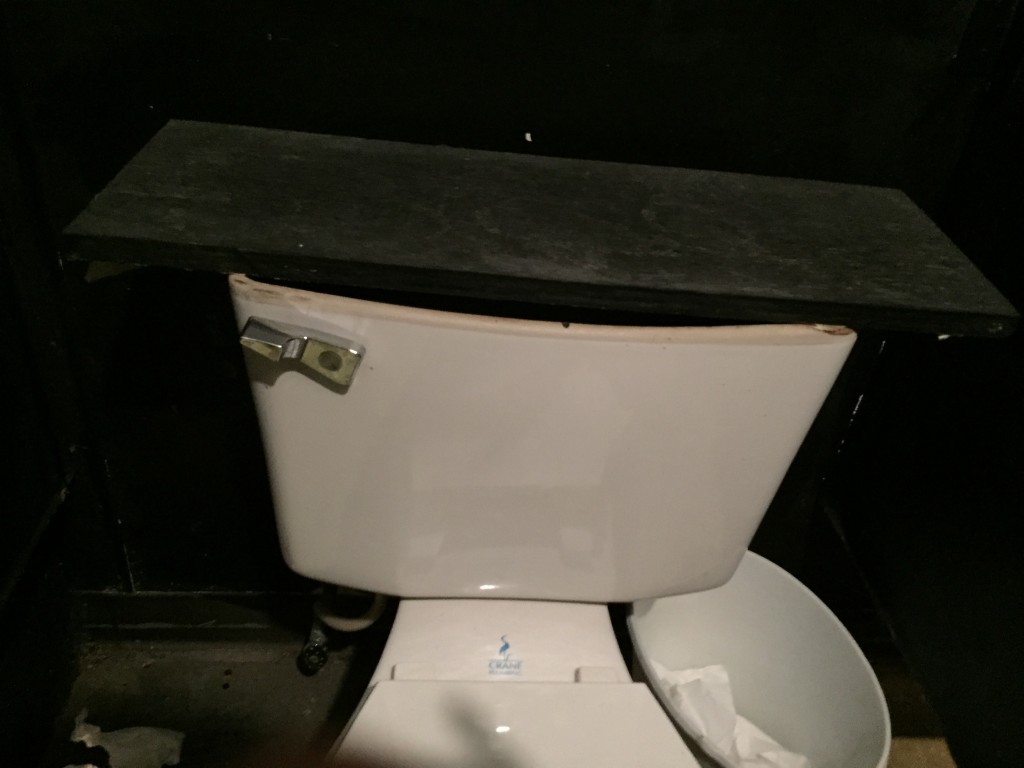 Where are your favorite weekend getaways? I'd love to hear about them in the comments.
Until next time …
Warm thoughts to all!